11
Il Borro Tuscan Bistro
Dubai, UAE
Familiar Italian favourites served up in fashionable surroundings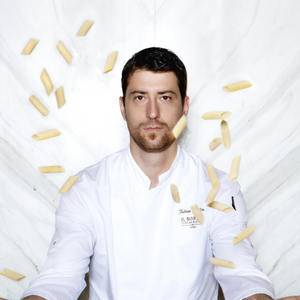 A designer lineage: Paradoxically, Il Borro can be described both as a home-grown Dubai eatery as well as an age-old Italian one. Its roots and inspiration emanate from the Ferragamo family's Tuscan estate, but this particular restaurant is the first in the world, with its success ensuring a second outpost is due to welcome diners in London's Mayfair.
Illuminating ingredients: From olive oil to fresh vegetables, the focus is firmly on organic, seasonal and ethically sourced fare, often straight from the Tuscan estate, and authentic recipes that don't leave any room for mistakes. Traditionalists will be relieved to see rustic, simple dishes like pumpkin tortellini, a lemon-dressed artichoke salad with shavings of pecorino and toasted walnuts, and the quintessential pappa al pomodoro, a thick soup with intense tomato flavours to be savoured alongside crisp bread.
Broadening the appeal: Alongside regional specialties, there are more universal Italian heavy-hitters and pizzas to appeal to a wider audience. There's also a liberal use of truffles, with the umami-laden pizza a firm favourite among regulars.
See and be scene: Its perch at the edge of the Turtle Lagoon at the swanky Jumeirah Al Naseem Hotel may be a million miles away – both literally and figuratively – from Italy's rolling green hills, but that doesn't make this pretty spot any less charming. High rolling visitors and well-heeled residents vie for the tables by the floor-to-ceiling windows affording views of the water and those walking by. The food may pay homage to its roots but this is an altogether more upmarket, elevated setting with warm, flattering lighting, crisp white tablecloths and chic neutral tones.
Contact