22
Em Sherif
Beirut, Lebanon
A showcase of Lebanese classics from one of the nation's most accomplished restaurateurs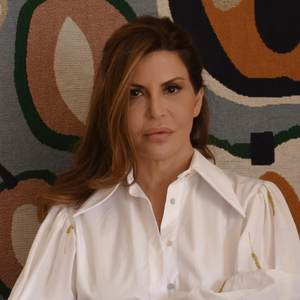 On the Pass
Mireille Hayek and Yasmina Hayek
What should I order? True to form, Em Sherif offers a quintessentially Lebanese dining experience, serving up to 30 courses of mezze platters that are designed for the table to share. Top choices are the mountain tomatoes with basil oil and shanklish – a popular Levantine cheese – and for dessert, the carrot baklava, with filo pastry and pistachio ice cream, which unfailingly hits the spot.
The interior: While the dishes are intended to incite memories of home cooking, the luxury experience is delivered through the setting. Em Sherif's opulent dining room is lit by low-hanging chandeliers and accompanied by the melodies of trickling water fountains and traditional taarab music.
Powerhouse duo: Em Sherif is a family affair. Established by restaurateur Mireille Hayek, it's named after Hayek's son (the moniker means 'mother of Sherif') and her daughter, Yasmina, is the executive chef. Before taking the reins in the Em Sherif kitchen, Yasmina studied in Milan and Lyon, at the world-renowned Institut Paul Bocuse.
Other ventures: Since 2011, Em Sherif has expanded into a restaurant empire with sister venues in Kuwait, Riyadh, Doha, Damascus, Dubai and Cairo. 2022 sees its expansion into Europe, with a branch set to open in Harrods, London's most prestigious department store.
Contact