25
Hakkasan
Abu Dhabi, UAE
Slick iteration of the renowned luxury Chinese destination in UAE capital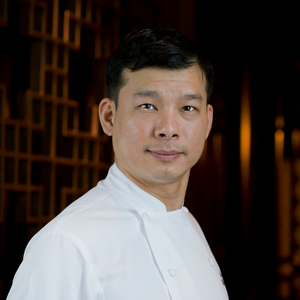 What's the (back) story: Hakkasan, created by ground-breaking restaurateur Alan Yau, began life in London but has since conquered the world with branches in glamorous global hotspots such as Miami, Mumbai, Shanghai and, of course, Abu Dhabi.
Why it's so successful: Consistently excellent modern Cantonese-inspired dishes, distinctive design and an ever-present whiff of glamour make for a potent and seemingly timeless mix. The restaurant also prides itself on its stellar service levels and extensive beverage options, ensuring it has remained one of the UAE capital's go-to dining destinations for more than a decade now.
The setting: Housed in the awe-inspiring Emirates Palace hotel, the Abu Dhabi restaurant is more than a match for its majestic surrounds: beautifully executed interiors feature the concept's signature latticed screens, lacquered wood, low lighting and long bar, while the maze-like covered terrace offers the best seats in the house.
A word on the chef: Malaysian-born head chef Lee Kok Hua has headed the kitchen since 2010, having learned the ropes at the original Hanway Place restaurant in the UK. It means Hakkasan classics such as grilled Chilean sea bass and crispy duck salad are as knockout as ever, while newer creations, such as lychee lobster with yuzu pearl, are also regularly added to the wide-ranging menu.
Contact