24
Pescado
Ashdod, Israel
From Israel's southern port to the plate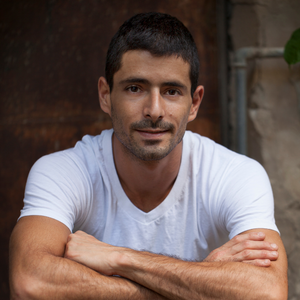 What's the story? In 2009 chef Yehi Zino – along with Eran Jano, a third-generation fisherman – opened this kosher establishment, located next to Ashdod's beach. Jano's family provides the fresh fish daily, and chef Zino does his magic, creating sharp dishes with intense flavours.
Beach vibes: Pescado combines traditional middle eastern 'Hamara' day-bar vibes with a contemporary chef's restaurant, with cordial service and an Israeli wine list. It provides an oasis in the southern Mediterranean city.
On the menu: Wild fish is the star of the menu, which doesn't include shellfish, in keeping with traditional kosher rules. Starters include small Mediterranean mezes like rich tahini, taramasalata, roasted Padrones, spicy tomato salad and fried eggplants. Many of the entrées are based on raw products: spicy sashimi with tahini and chives, to name one. Main courses rely on Jano's daily supply and what comes out of the sea that morning – chunks of wild fish in local olive oil confit with dried chilis or in warm tahini sauce.
Fried wing: Zino's signature dish is a red drum's fried crispy gill – enjoying a crispy outside and soft, tender inside.
What makes it special? Despite the many restrictions of kosher, Zino has created an astonishing chef-led restaurant, enjoyed by a crowd you wouldn't often see in most Israeli restaurants (even those that aren't kosher). If you wouldn't know it's Kosher – you probably hadn't noticed it.
Contact