20
Mimi Kakushi
Dubai, UAE
Fusion Japanese flavours and colonial jazz age vibes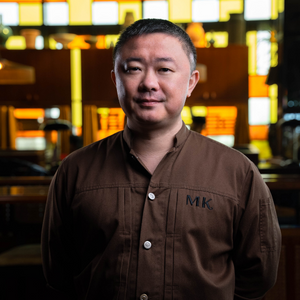 Back to the future: Mimi Kakushi wants to whisk you back to 1920s Osaka, but this super-sophisticated spot incorporates the nouveau orient theme subtly. The soundtrack pays homage to the flourishing jazz age and chic colonial-style interiors make you feel like you've entered a vintage private members club. There's always a buzzing atmosphere – book well in advance as it's a favourite among foodies as well as those looking to see and be seen.
This place has pedigree: It's yet another feather in the cap of the La Cantine du Faubourg group, who've had much success with Ninive, Twiggy and Lana Lusa. Their restaurants have a firm fan base whose trust in Executive chef Gilles Bosquet and his team is well founded.
Magic on the menu: The kitchen, here led by Kim Vladimir, has managed to put its own creative stamp on each dish, serving up innovative Japanese accented cuisine. They've punched up flavours, adding citrus and spice and elevating well-known recipes with unique ingredients – think foie gras gyoza, pistachio miso short-ribs, beef tataki with truffle ponzu and salmon sashimi with a jalapeno relish – to dazzling effect. Plating is playful and intricate too, making this a top choice for those who want to pepper their Instagram feed with stunning snaps and videos.
Signature dishes: Don't forget to order the baked bone marrow with beef tartare, which you scoop onto fluffy fried buns. A justifiably famous starter that showcases the chefs' ability to think outside the box.
Contact